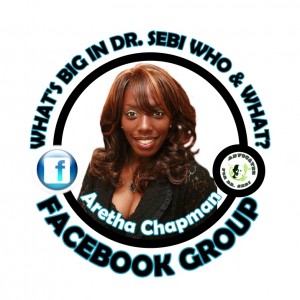 TESTIMONIES          INQUIRES          FOOD
THE POST  
Testimony: I've had the worst hot flashes for the past 3 years. I flash all throughout the day and night. I'm a public figure and my face, neck and chest would just get completely misted while in front of my audience. I have to fan and even dab myself to get it together and continue in a conversation. Sometimes, it's embarrassing. Well, I recently stumbled across an article on Dr. Sebi which led me to FB, then to his website. I found this product "Estro" which claimed to help menopause amongst a host of other things, so I purchased it and have used it for a week now. I have NOT had any hot flashes since day one on this product. Everyday I am amazed and grateful! Ladies, there is hope! Thank you for persevering Dr. Sebi. God's Blessings. [167 likes, 67 comments]
THE COMMENTS
Most of the comments express support and gratitude. Featured below are the inquires and replies.
Ash Espíritu Libre:  What are the other benefits? Is it like estrogen?
Aretha Chapma

:
 From his site: Nourishes the female endocrine reproductive system to aid in hormonal balance. Also improves fertility and overall sexual appetite. Good for PMS and menopause.
Ta Mar: What is in it?
Aretha Chapma

:
The label on the bottle reads: Damiana, Hortensia, Sarsaparilla, Irish Seamoss.
Aretha Chapma

:
I've been amazed everyday! To go from constant hot flashes to none is nothing short of a miracle! Grateful!
Ta Mar:  thank you, I was concerned whether or not it had Black Cohosh in it.
Aretha Chapma

:
I tried Black Cohosh and many other things. Nothing worked until Estro.
Aretha Chapma

:
Ladies, I'm a firm believer. Keep us posted. It's changed my life literally overnight. I can't wait to hear about how it's helped you too.
Brooklyn Staley

: How many pills are in the bottle?
Aretha Chapma

:
The label says that there are 90 pills in the bottle.
Cee Moore

: Did you change your diet also? Just Curious.
Aretha Chapma

:
Not at all, I did not change a thing. I took it and it worked! It's amazing!
Josetta Henry

:  Another great thing about dr Sebi products are: they stay in your system for 14 days after u take them.
–