DIALYSIS ADDRESSED BY DR. SEBI
You will be given the "Iron Liquid" initially. This will replenish your minerals. Then you will be gradually given "potassium phosphate" to open up the kidney, so that your urine can start again on a diuretic.
Listen for more by Dr. Sebi.
KIDNEY FAILURE
Treating kidney failure is tricky and tedious Even Dr Sebi has not been successful in all cases. Conditioning comes into the picture. A strict diet must be observed and ordering the therapeutic package is necessary. Some people who were treated recovered overnight and was off the dialysis and there were others who just could not stop eating that Canadian bacon.
Click on image of compounds below to be taken to Dr. Sebi's official website for purchase.
---
THE LIQUID IRON (Iron Plus & Bio Ferro)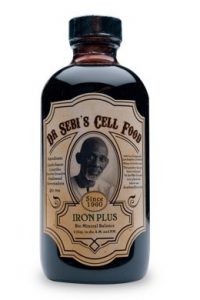 IRON PLUS – Iron Plus offers enhanced iron-rich nourishment for the blood, brain and central nervous system. Is designed to fight inflammation, purify and strengthen the entire system. Its key ingredient is "Chaparral" (Larrea Tridentate) has been recognized as a powerful antioxidant. Native Americans have used Chaparral to treat various conditions such as respiratory illness, chickenpox, snake bite and arthritis pain. Due to its powerful antioxidant properties, chaparral is a great treating liver wellness, cleansing of blood, improving immunity, weight loss, and overall well being. It has also been used to treat digestive problems such as cramps and gas, and respiratory tract conditions.
BIO FERRO – Bio Ferro combines the right ingredients to bring the most powerful and effective blood nourisher and purifier. Its key ingredient is "Yellowdock" (Rumex crispus) is a natural herb used as a digestive bitter for people with poor digestion. Yellow dock root is a blood purifier and general detoxifier, especially for the liver. Yellow dock root stimulates bile production, which helps digestion, particularly of fats. It can stimulate a bowel movement to help remove lingering waste from your intestinal tract; it also increases the frequency of urination to assist in toxin elimination.
THE POTASSIUM PHOSPHATE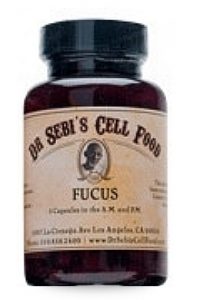 FUCUS – A natural diuretic. Flushes excess stagnant fluid from the body; removing dead cells and promoting healthy skin. High in magnesium, calcium, phosphates, and other minerals. Fucus is a therapeutic item and can be found in the Booster Package.
THE SMALL CLEANSING PACKAGE
The Small Cleansing Package is comprised of Chelation2, Bio Ferro and Viento. This cleansing package is designed to cleanse and renourish your body at the cellular level. The package will help rid the body of mucus, toxins and acids which accumulate throughout the body. It will also nourish and purify the blood and will bring the entire body to a healthy state. This is not a therapeutic package. If you have complex health issues, please call our office to formulate a therapeutic package designed to address your specific conditions.
---
Warning signs of kidney disease and how to keep them healthy